How to choose a color service for curly hair?
How to choose a hair color for waves, curls, coils and tight curls ?
You want a bright and harmonious color on your curls without damaging them? 
This is the question that many of us ask ourselves and with the different labels that exist for coloring products, it's so easy to get lost. Moreover, wavy, curly, coily and tightly curly hair, due to its dry nature, can loose its curl pattern and become more and more brittle despite the treatments applied.
The purpose of hair coloring is to darken or lighten hair color, to give highlights or to cover grey hair. This type of service can weaken the general condition of your hair and skin.
I took  the time to analyze the different options available to you.
You will discover that I unfortunately haven't found yet any truly natural alternatives that offer an infinite number of possibilities in terms of colors and highlights.
However, you will be able to make an informed decision and that's the purpose of this article. 🙂
I will talk about the different types of color products that exist, how they work, their Pro's and Con's according to me.
I will end with a suggestion of ways to choose your coloring as well as the type of color service available at the studio (coloring services are reserved for COHEA clients and cannot be booked for a first time appointment).
Please note that this article is based solely on my research and is only my personal opinion on the matter.
If you still have questions, put them in the comments section below and I will gladly answer them :).
There are different types of hair color services:
1. oxidation dyes

Whether or not they are considered natural, oxidation dyes destroy the natural pigments of the hair and replace them with the chosen tone.
To change the color, you need a coloring product and an oxidizer. The oxidant opens the hair cuticules to allow the modification of the current color of your hair and create the ideal conditions for the coloring product to change your color…
This process is, according to my research, far from natural because it requires the use of petrochemical products (such as ammonia or ethanolamine, which are found in dyes considered ammonia-free). In addition, the dyes in permanent oxidation hair coloring have products in their composition that can cause  some people short or long term allergies.
However, you can find hair colors that limit this type of allergy and opt for an application that avoids touching the skin, such as application with aluminum foil or sweeping…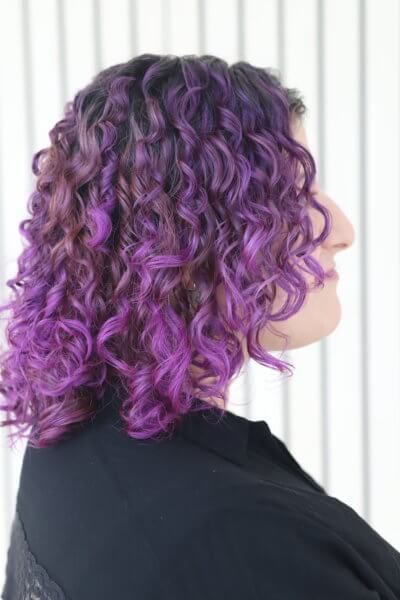 Pros
Perfect coverage of grey hair
Long-lasting
infinite range of color
COns
Chemical process
Short or medium term allergy risks
Can dry out the curls in the long term
Increases hair porosity
2. Demi-permanent color and repigmenting care

This type of coloring gives reflection to natural or colored hair, can revive a color, and cover camouflage a small percentage of grey hair or to cancel the yellow or highlighted or light hair.
It is deposited on the surface of the hair and is generally applied to wet hair. Their composition are rarely 100% natural.
In my opinion, it is a good compromise to limit the risk of allergy whilst maintaining the general condition of the hair.
Pros
The pigments are deposited on the hair fiber and this process is therefore less aggressive for the hair.
It fades after about ten shampoos
Cons
does not provide perfect coverage of white hair if you have more than 10% of white hair
you cannot lighten your hair
it fades after about dozen shampoos
3.
Plant-based color
It is generally based on henna or natural coloring powders. It is currently the most natural hair coloring method available. The dyeis deposited on the hair fiber and modifies the current color of the hair, brings a reflection or camouflages the white hair up to 30%.
The color palette is limited to a certain number of shades especially on dark hair.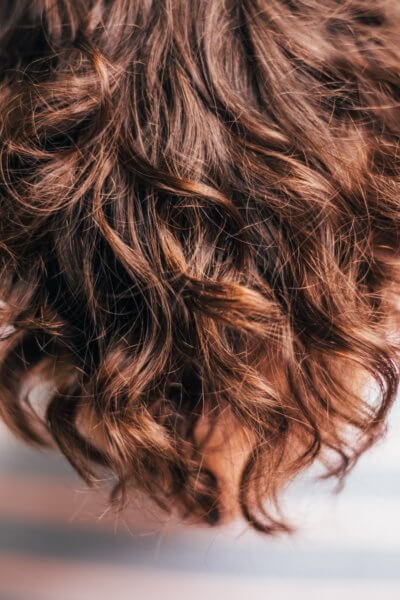 Pros
Most henna products are 100% natural and biodegradable
Less risk of allergy
Cons
does not always provide perfect grey coverage if you have more than 30% of them
cannot lighten your hair
can dry out curly hair over the long term
4.
Balayage and foilage
You want to change your head but you don't necessarily want to change the color of your curls? In that case, balayage is for you! This technique consists in the partial coloring of your curls (a few highlights) and aims to illuminate your hair. Moreover, its maintenance is less constraining than a traditional coloring.
The balayage is done in open air and the locks are put under protection (such as foil).
There are different products that unfortunately contain hydrogen peroxide which will destroy the pigments of your natural color. However, there are less drying alternatives on the market such as clay-based products or combinations with products that will limit the drying of the fiber during the process.
To avoid the damage, opt for a natural effect on your curls. Remember that your hair can lighten if you spend time in the sun.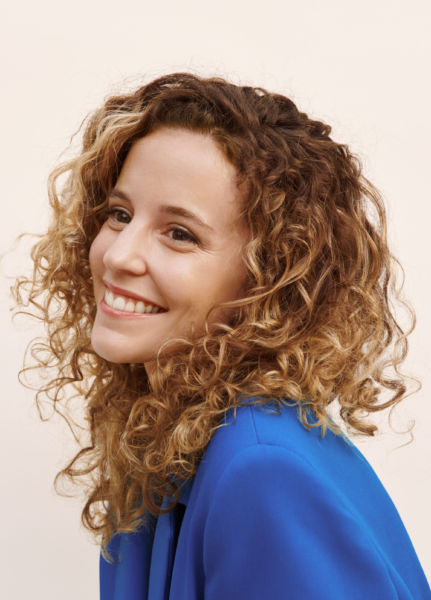 Pros
Low maintenance
Natural/sun-kissed look
Does not touch the scalp
Cons
May cause copper highlights to appear
Dries out and increases hair porosity
So how do you choose your hair color?
If you want to color your hair in a way that is most respectful of your health,
use methods that are less aggressive to the skin, such as semi-permanent color and henna
choose application methods that don't touch the scalp, such as balayage or highlights
if you absolutely want to opt for oxidation dyes, choose brands with the least risk of allergy
change your hair routine by integrating a protein treatment per week after a coloring service because the hair is weakened to avoid drying out your curls.
Color services at COHEA
I opted for
semi-permanent color, repigmenting care and henna. The color lasts between 8 to 12 weeks but does not lighten the hair and covers up to 30% of white hair.
balayage which consists of the partial coloring of your curls (a few strands) and aims to illuminate your hair. I use a clay-based lightening product that I mix with a product that limits hair breakage.
or oxidation dyes with ingredients that are less harmful to the skin.
You will leave with a routine that is adapted to your hair needs at the time.
I hope it helps. I repeat that this article is based solely on my research and is only my own personal opinion on the matter.
See you soon
Rosine, curl specialist