2 classy updo's for curly hair
We don't always want to wear our curls loose. 
Whether it is for an event or because you don't have time to define them, the solution could be an updo.  
Here are two hairstyles ideas to realize:   
A side bun that will show off your curls and give you an elegant style
A textured high-bun to give you a bohemian look  
This hairstyle was done on the beautiful Marion (@marionmrs) and is ideal for medium to long hair. To achieve these hairstyles you will need rubber bands, your hands and several bobby pins.  
Which one is your favorite?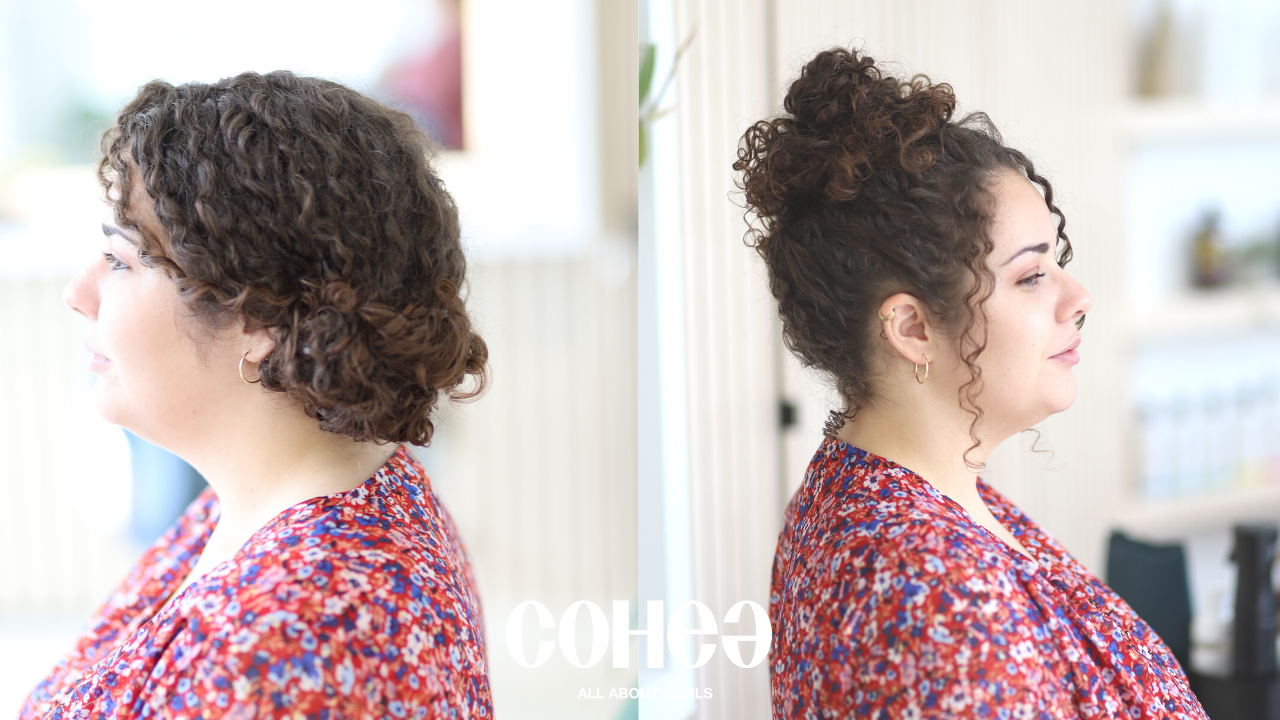 ____
About COHEA – ALL ABOUT CURLS: 
LE BLOG ►https://cohea.be/en/le-blog/
INSTAGRAM ►https://www.instagram.com/coheastudio
FACEBOOK ► https://www.facebook.com/coheastudio
______
Music: Mellow by Auxjack
Find the music that we use on  EpidemicSound here
► https://www.epidemicsound.com/referral/26bavb/ (free 30 days trial with this link)