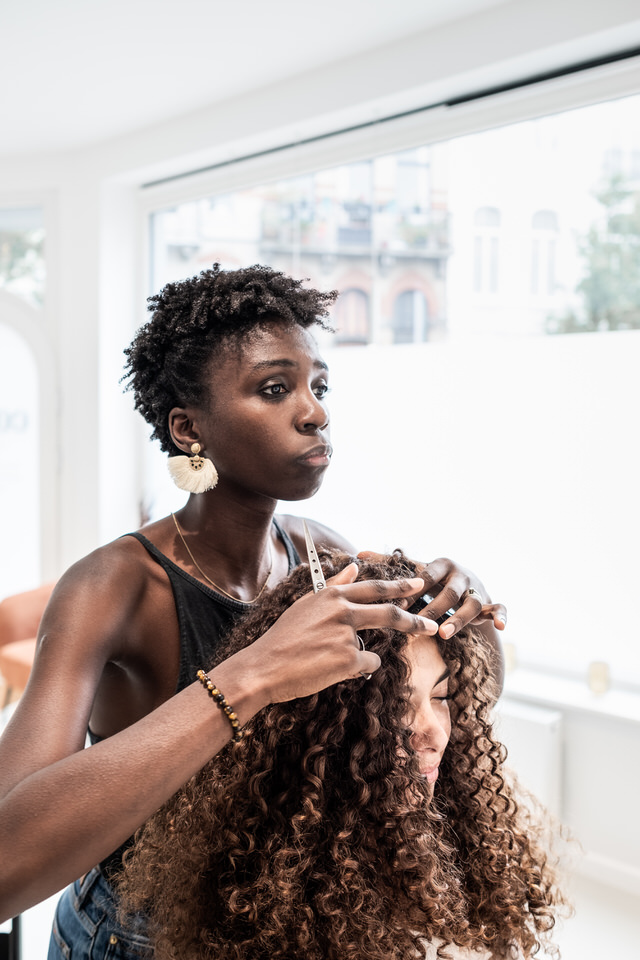 In 2006, Rosine stopped relaxing her hair and started her journey to self-acceptance.
After several years in communication and marketing, she reorientated her career. Impassioned with curly hair, she went to beauty school.
She was disappointed in the lack of practical information on curls provided by general training. She thus decided to expand her skills by connecting with curly hairstylists around the world. From Amsterdam to London to the United States, becoming a "curl specialist" or a hairdresser specializing in wavy and curly hair.
She started her career in Belgium as a mobile hairstylist and opened her sustainable hair studio in Brussels in May 2021.
For her, each appointment is an opportunity to help her clients love themselves more and be at peace with their hair.