COHEA [

k.o.é.a

]

, a

hairdressing

 service 

dedicated

 to 

curls

 in 

Belgium
We cut, style and take care with love of curly hair. 
We celebrate and take loving care of curly hair with products without sulphates, silicones or parabens and teach you to love and understand your hair (we hope for the rest of your life). 
We believe that you are the wonder product for your curls, you just need to follow an easy ritual to get beautiful hair with patience and self-acceptance.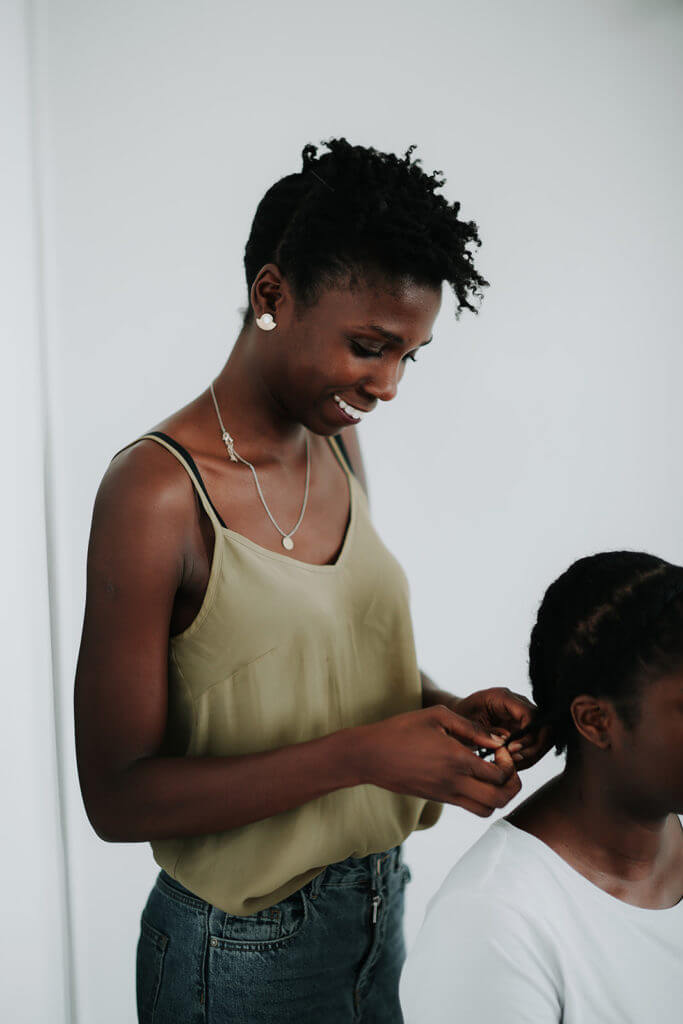 The founder
From a young age Rosine (or Rose…) was passionnate about hair . 
In 2006, she decided to stop chemically relaxing her hair and to accept them just as they are. (Read "Open letter to my curls" to learn more about her journey ).  
After several years in communications and marketing she decided to turn her focus to hairdressing.  She was frustrated because there were no accurate information on curls. So she decidedto look for more education on curly hair  with  specialists in the Nederlands, in UK and in the USA.  She has also been trained by Lorraine Massey (the author of Curly girl Handbook) to the Curl by Curl™️ cut.  
She loves hair, yoga, concerts slow cosmetics, eating, quality time with her family and friends  and travelling.