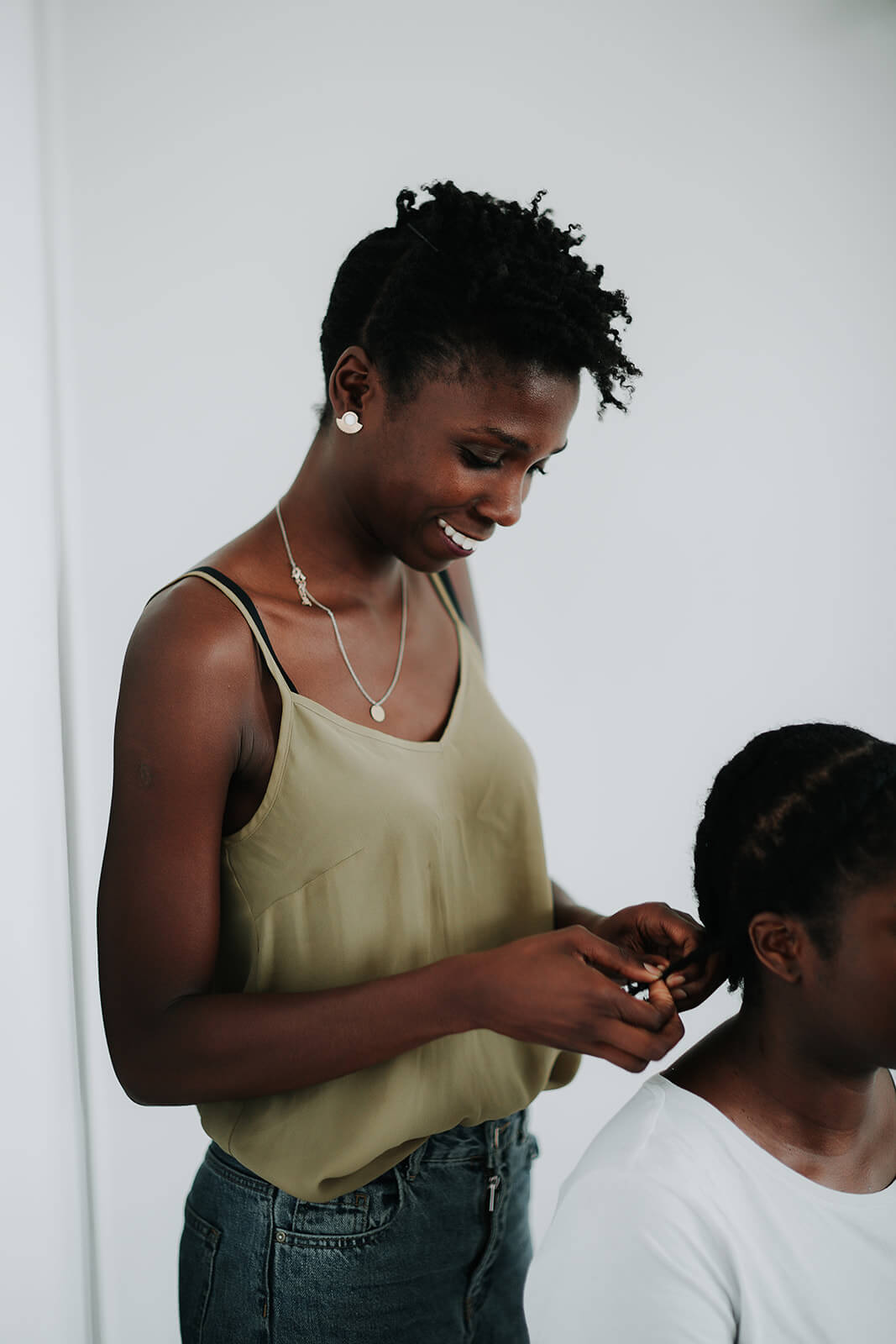 From a young age Rosine (or Rose…) was passionnate about hair .
In 2006, she decided to stop chemically relaxing her hair and to accept them just as they are.
"Accepting my natural hair was a major act of inner liberation. I learned to love myself just the way nature made me."
After several years in communications and marketing she decided to turn her focus to hairdressing.  She was frustrated because there were no accurate information on curls. So she decided to look for more curls education: she went to the Sheado Natural Hair Academy and has been trained by Lorraine Massey to the Curl by Curl™️ cut.
"I want to help and bring out the best out of people who want to take care of their curls naturally."
She now devotes a part of her time to hairdressing, coaching and supporting with love and patience her curly customers. She also continues to get education to grow her curly hair knowledge.
She loves hair, yoga, concerts slow cosmetics, eating, quality time with her family and friends  and traveling.

Her instagram